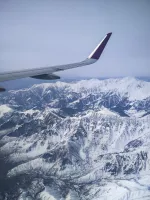 Info
Day 1 Arrival in Kashmir
Flight from -------- to Kashmir
Transport
Transfer from Airport to hotel
Swift, Etios(or Similar) Private Transfer/Sedan - AC Airport Transfers Facilities: 3 Seater 2 Luggage Bags AC First AID
Hotel
Check in to hotel in Kashmir(LOCAL SIGHTSEEING IN SRINAGAR) DAL LAKE,MUGHAL GARDENS
HOTEL LUXURY INN Includes       Breakfast ,DINNER Room Type  Standard Room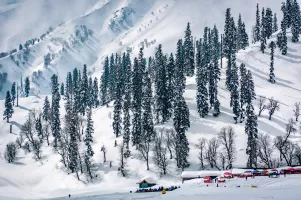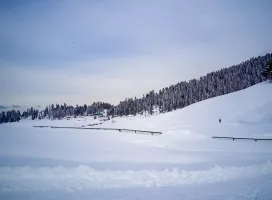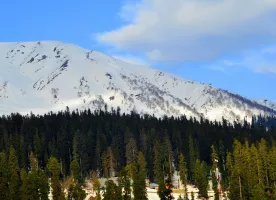 Hotel
Day 2 Visit to GULMARG (NIGHT STAY AT HOTEL SIGNATURE]
  INCLUDE ,BREAK FAST AND DINNER  
Info
Activity , PONY RIDE,CABLE CAR ETC
  Gulmarg is very famous for its skiing scenes in India. This town is located on the Pir Panjal Range, which is a part of the western Himalayas. One of the main attractions in Gulmarg is the Gulmarg Gondola, the Highest Cable Car in the world. The 1st phase of the Gondola takes tourists to the height of 8530 ft to Kongdori Station and the second stage of the Gondola goes up to the height of 12293 ft.  
Hotel
Departure from Hotel
Checkout from hotel
Info
Transfer from GULMARG to SONAMARG(SAME DAY RETURN TO SRINAGAR NIGHT STAY AT HOTEL STERLING] )
Sonmarg is known to have a lot of significance in the old times. This is because it was the gateway of the Silk Road, which connected Kashmir and China. This is also a great base camp for Ladakh At an altitude of 2730 meters, Sonmarg meaning 'Meadow of Gold' is a quiet valley, carved by River Sindhu, fringed by still lakes and jagged awesome glaciers, presenting a spectacular sight of the Kashmir countryside. Twisting through the valley, the river is a fine preserve for trout and Mahseer fishing.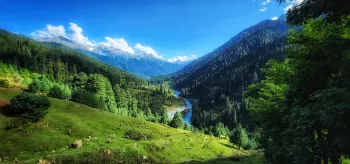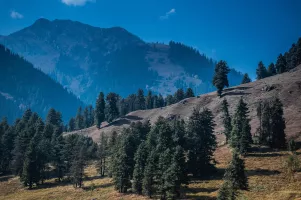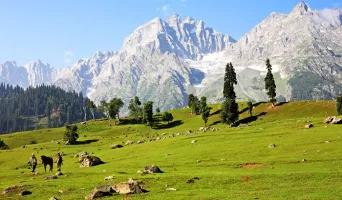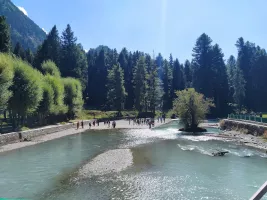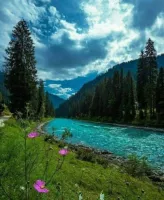 Hotel
Check in to hotel NOOR MAHAL PHALGAM (NIGHT STAY)
Fringed by snow-covered Himalayan peaks, deep valleys and skirted by the gushing glacial Lidder river, the hill station of Pahalgam in Kashmir Valley, is one of nature's benevolent and beatific expressions. Offering much in the way of awe-inspiring sights, this quaint town is located at the confluence of two streams flowing from the pristine Sheshnag lake and the Lidder river. Perched at a height of 2,130 m, Pahalgam's journey from a humble shepherd's village with breathtaking views to a cherished golfing destination, popular across the world, has been exciting. The huge, undulating meadow of Baisaran, surrounded by thickly wooded pine forests offers a haven for nature lovers. Known for its stunning landscape, Pahalgam has been the location for several Bollywood films, including the superhit Betaab film (1983), after which is named the Betaab Valley!During summer, as soft green grass carpets the meadows, tourists start arriving here, some to soak in nature's bounty and others for a dash of adventure. The nearby Chandanwari glacier point is very popular among trekkers.        
Activity
Sightseeing in Baisaran Valley
A popular tourist attraction that has been dubbed "mini-Switzerland" due to its scenic splendour. It's a verdant meadow on a mountaintop flanked by snowcapped mountains and studded with thick pine woods
Activity
Enjoy in Betaab Valley
Also known as Hagoon or Hagan Valley, locally. Betaab Valley is a valley located 15 kilometres (9.3 mi) from Pahalgam. The valley got its name from a Bollywood movie Betaab that was shot here.
Activity
Adventure in lidder river
Visitors like to picnic on its banks and drink in the surrounding ethereal sights. One can indulge in various water sports here like fishing, angling, whitewater rafting and horse riding. The river has two tributaries-- Lidder East, flowing from Sheshnag Lake, and Lidder West, flowing from Kolahoi glacier.