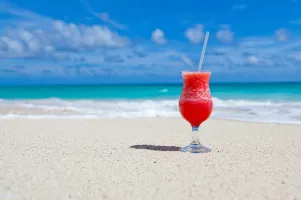 Info
Airport Pickup (Port Blair)
Our representative will pick you up from the airport and drop you at your hotel. From this point your amazing journey for the incredible Andaman will begin. We know you will be very excited and eager to experience the scenic beauty of the exotic island. We will be equally enthusiastic in welcoming you to the emerald beach destination
Info
Corbyn's Cove Beach (Port Blair)
Corbyn's Cove beach has an ideal assortment of calmness and thrill. This jam-packed beach is often counted as one of the best places to visit in Port Blair. The beach has seating arrangements for a better sight of the horizon from a higher vantage point. Boating, jet skiing, and swimming are among the popular water sports available here.
Info
Cellular Jail Light and Sound Show (Port Blair)
Cellular Jail for live sound and light show. Here feel the freedom struggle of Indian history. The show will fill your heart with patriotism. The show lasts around 30mins and is conducted in both English and Hindi languages.
Hotel
Hotel Mansha Regency/ TSG Emraled
Best Hotel of the City
Transport
Ertiga /Xylo/SUV with A.C.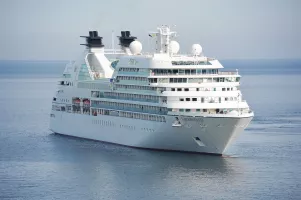 Info
Jetty Drop and transfer to Havelock by Pvt. Cruise
Our representative will receive you from the hotel and will drop you at the jetty. Jetty is the place where boats/cruises halt (also known as Port), from here it takes and drops passengers and cargo from one place to another. Here you can find many sizes and varieties of ship starting from small slow boats for inter-island journeys till multi-layer cruise from different countries. Keep your Id Proof ready in your hands along with ticket for security check.
Info
Jetty Pickup (Havelock Island)
our executive will be on Jetty with your Name Card to pick you, and then he will transfer to you at designated hotel as selected
Info
Radhanager Beach (Havelock Island)
Radhanagar beach located at about 12km from jetty. It is a beautiful Beach with amazing waves and perfect for swimming. It is constantly ranked as best beach in India and Asia. It's a picture perfect beach with an excellent view of sunset. You cannot just miss this place if you are in Havelock. Stay there till sunset.
Info
Jetty Drop and transfer to Port Blair by Pvt Cruise (Havelock Island)
After enjoy all beautiful place now it time to visit new destination which is called Neil Island, our tour Executive will drop you at Jetty from Hotel accordingly you sailing time.
Info
Evening shopping (Port Blair)
We will give you complimentary drop and pickup for shopping, you can do shopping of some shell arts, articles made of local stuff, species, handicrafts etc.
Hotel
Hotel Mansha Regency/ TSG Emerald
Transport
Ertiga /Xylo/SUV with A.C.