Divine Ahmedabad, Dwarka, Somnath & Gir Holiday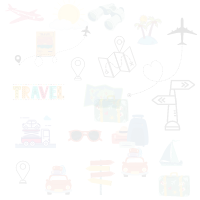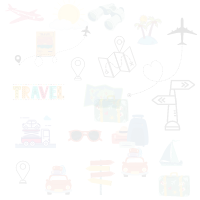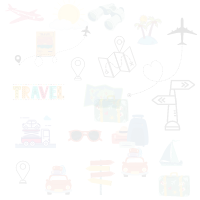 About Package
Book you lucrative tour package of Gujarat for 4 Nights, 5 Days offered by ING TEAMS of INDIA at 25,999 /Per Person . Find detailed day wise itinerary of Gujarat tour package below which will be further customized once you enquire with us and share you trip details.
Enquire for an exciting Gujarat sightseeing tour which will cover some of the most exciting places to visit near and at Gujarat.
If you have any query regarding booking of your Gujarat tour package then please call us at our 24x7 helpline number present at our profile page - ING TEAMS of INDIA and to book your tour to Gujarat please send your trip details in our tour package booking form.
To enjoy your Gujarat trip don't forget to get the following activites added in your Gujarat itinerary
Day 1 - Ahmedabad INCLUDED: 1 Hotel 1 Transfer 1 Activity
Day 2 - Ahmedabad to Dwarka INCLUDED: 1 Hotel 1 Transfer 1 Activity
Day 3 - Dwarka to Somnath INCLUDED: 1 Hotel 1 Transfer 1 Activity
Day 4 - Somnath to Sasan Gir INCLUDED: 1 Hotel 1 Transfer 1 Activity
Day 5 - Sasan Gir to Ahmedabad INCLUDED: 1 Transfer
To enjoy you Gujarat trip don't forget to get the following activites added in your Gujarat
Detailed Day Wise
Itinerary
Info

Day 1 - Ahmedabad INCLUDED: 1 Hotel 1 Transfer 1 Activity

Drop to Hotel MySafety - Safe & Hygienic Cabs Private Transfer Swift, Etios or similar Facilities3 seater | AC | 2 Luggage Bags | First Aid *Within same city pickup & drop will be provided     Sightseeing in Ahmedabad Ahmedabad, India Siddi Saiyed Mosque Sabarmati Ashram Akshardham Temple DURATION 5 hrs PLACES COVERED 3 Check-in to Hotel in Near Ahmedabad Airport @ 9 AM CHANGE 4.2/5 Hotel Pristine Residency  Near Ahmedabad Airport 1.1 km from Sardar Vallabhbhai Patel International Airport Deluxe Room With Airport Transfer Meal Plan: Breakfast Room Inclusion: Complimentary Packed Breakfast is available. It is served with Veg options. Drinks will include Tea or coffee. End Of Day - Spend time at Leisure or add an activity to your day  

Info

Day 2 - Ahmedabad to Dwarka INCLUDED: 1 Hotel 1 Transfer 1 Activity

Checkout from Hotel in Ahmedabad Transfer from Ahmedabad to Dwarka MySafety - Safe & Hygienic Cabs Private Transfer Swift, Etios or similar Facilities3 seater | AC | 2 Luggage Bags | First Aid         Sightseeing in Dwarika Dwarika, India Nageshwar Jyotirling Temple Dwarkadhish Temple DURATION 3 hrs PLACES COVERED 2 Check-in to Hotel in Baradia @ 2 PM CHANGE 3.8/5 Hotel Goverdhan Greens  Baradia 8.8 km from Dwarkadhish Temple Deluxe Room with Balcony Meal Plan: Breakfast Room Inclusion: Complimentary Breakfast is available. Day Meals Breakfast : Included at Pristine Residency , Ahmedabad End Of Day - Spend time at Leisure or add an activity to your day

Info

Day 3 - Dwarka to Somnath INCLUDED: 1 Hotel 1 Transfer 1 Activity

Transfer from Dwarka to Somnath REMOVECHANGE MySafety - Safe & Hygienic Cabs Private Transfer Swift, Etios or similar Facilities3 seater | AC | 2 Luggage Bags | First Aid     Sightseeing in Somnath Somnath, India Somnath Temple DURATION 2 hrs PLACES COVERED 1 Check-in to Hotel in Veraval @ 1 PM CHANGE 4.3/5 Hotel THE GRAND DAKSH Mansingh Inn Somnath  Veraval 9.5 km from Somnath Jyotirlinga Temple Comfort AC Meal Plan: Breakfast Room Inclusion: Complimentary Breakfast is available. Day Meals Breakfast : Included at Goverdhan Greens , Dwarka End Of Day - Spend time at Leisure or add an activity to your day

Info

Day 4 - Somnath to Sasan Gir INCLUDED: 1 Hotel 1 Transfer 1 Activity

Checkout from Hotel in Somnath Transfer from Somnath to Sasan Gir MySafety - Safe & Hygienic Cabs Private Transfer Swift, Etios or similar Facilities3 seater | AC | 2 Luggage Bags | First Aid       Sightseeing in Sasan Gir Sasan Gir, India Gir National Park DURATION 2 hrs PLACES COVERED 1 Check-in to Hotel in Chitrod @ 2 PM CHANGE 3.9/5 Hotel Amidhara Resort  Chitrod Deluxe Room Meal Plan: All meals - Breakfast, Lunch & Dinner Room Inclusions: Complimentary Breakfast is available. Complimentary Lunch is available. VIEW ALL INCLUSIONS Day Meals Breakfast : Included at THE GRAND DAKSH Mansingh Inn Somnath , Somnath Lunch & Dinner : Included at Amidhara Resort , Sasan Gir End Of Day - Spend time at Leisure or add an activity to your day

Info

Day 5 - Sasan Gir to Ahmedabad INCLUDED: 1 Transfer

Day Meals Breakfast : Included at Amidhara Resort , Sasan Gir Checkout from Hotel in Sasan Gir Transfer from Sasan Gir to Ahmedabad MySafety - Safe & Hygienic Cabs Private Transfer Swift, Etios or similar Facilities3 seater | AC | 2 Luggage Bags | First Aid
INR
25999
In Stock
2023-01-19 23:58:11
ING TEAMS of INDIA
https://www.tripclap.com/partner/ing-teams-of-india

Verified

Covid Safe
Gujarat Tour Packages
25,999
/Per Person
*Excluding applicable taxes
Package By
Copyrights © 2022 TripClap. All Rights Reserved