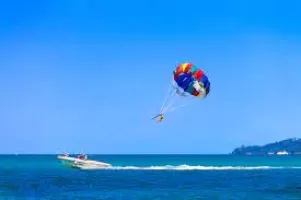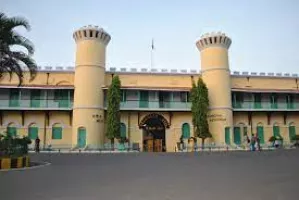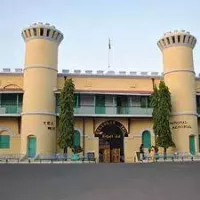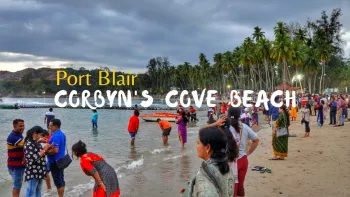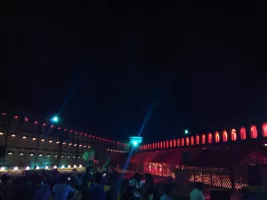 Info
Day 1: Arrive Port Blair - Cellular Jail + Corbyn's Cove Beach + Light & Sound Show
Our representative will receive you at Veer Savarkar Airport, Port Blair and will escort to the hotel, he will also assist you to do hotel check-in formalities. Relax for some time at your hotel property and have lunch (at direct payment basis). Late afternoon, we proceed to Carbyn's Cove Beach & Cellular Jail and also see the Light and Sound Program at Cellular Jail where the legend of the freedom struggle brought alive. Overnight stay at Port Blair.
After lunch visit the famous Cellular Jail has a pride of place in India's freedom struggle. Many a stalwart were imprisoned here. The three storey prison has been declared a national memorial, constructed by Britishers in 1906 and is a pilgrimage destination for freedom fighters. This colossal edifice has mutely witnessed the most treacherous of inhumane atrocities borne by the convicts, who were mostly freedom fighters Andaman is known for its beaches, and in the evening you will be taken to one of the most fun beaches in the islands
Located 8 km away from Port Blair, Corbyn's Cove beach, fringed by swaying palm trees, is famous for its sparkling blue water. The amazing view of the beach against the emerald water is simply breathtaking and refreshing. Apart from its surreal beauty, the island offers various water adventures like water scooter, jet skiing, and boating. Around the beach, there are many restaurants, serving delightful cuisine.
Info
Light and Sound show at Cellular Jail
  In the evening proceed to attend the enthralling Sound and Light Show at the Cellular Jail – the saga of countless martyrs of the Indian independence struggle. The show conducted in the premises of Cellular Jail, gives us a brief idea about the happenings in the jail prior to India's independence. Return to your hotel for comfortable overnight stay.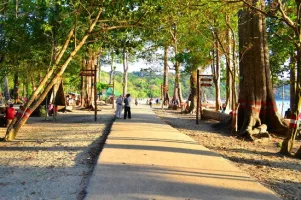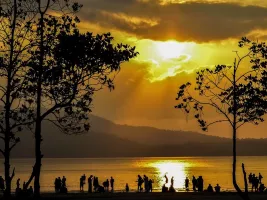 Info
Day 3:  Port Blair – Chidiyatapu
Chidiyatapu or Bird Island: Post your meal you will head out to Chidiyatapu, a pristine beach 40 km away from city centre, famous for some incredible sunset views. Pure white sands, a hammock, humming of birds and the rhythm of the gentle blue waves – this is what awaits you in Port Blair. The lush green mangroves and sandy beaches invite you for a day of recreation. The variety of birds – emerald dove, red-breasted parakeets, drongos – make it a photographer's delight. Watch the sunset from the forest guest house, the orange of the sun reflecting off the many isolated islands in view