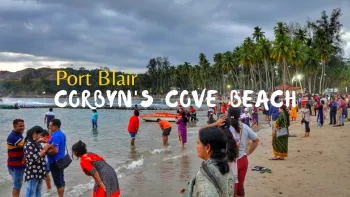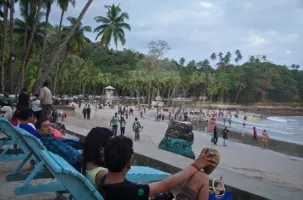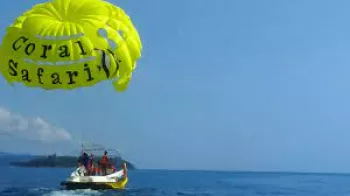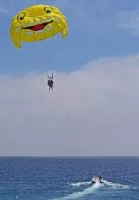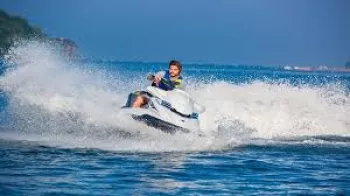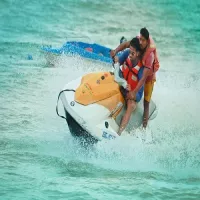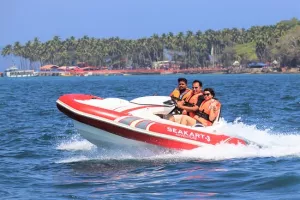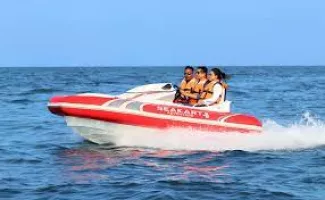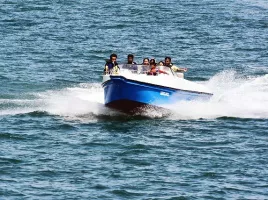 Info
Day 1: Arrive Port Blair Corbyn's Cove Beach
Corbyn's cove beach Port Blair is one of the famous beaches with Turquoise blue water surrounded with coconut- palm trees at the shore. While Corbyn's Cove is located  just 8 km away from the main city of Port Blair, the Capital Of Andaman and Nicobar islands, it is equally famous like other beaches in Andaman. Those who do not have much time to explore Andaman and Nicobar islands, and want to relax visiting nearby locations, Corbyn's cove beach is a perfect place. Here you can spend the whole day or just a few hours. It is up to you. 
Corbyn's Cove beach's prominent location gives easy access to many beach activities, like water sports, beach walks, swimming or just laying on sand while watching the magnificent view around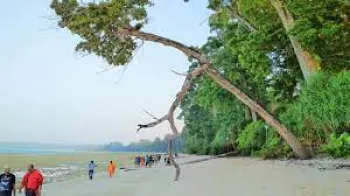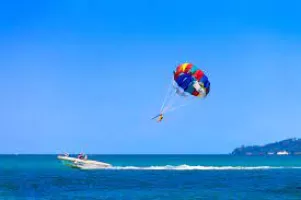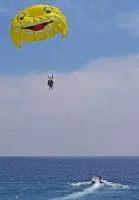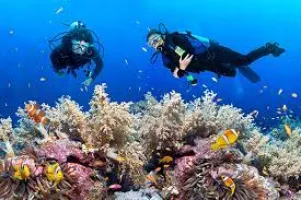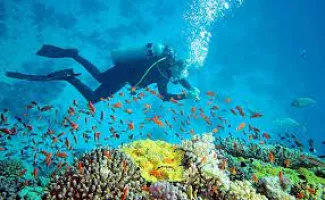 Info
Havelock Island ( Water Sports )
A Heavenly Haven of Asia with bright silvery beaches, dancing sea waves emerging from the deep blues, fascinating marines environment few steps away, coconut palms swaying in the coastal wind shadowing the travelers and in the midst of all, there is a fascinating sea facing accommodation housed by a beautiful private beach , private garden full of tropical greens, Swimming pool with a poolside bar, eco friendly but luxurious sea view cottages, exotic dining options, water sports infrastructure, an attractive spa and customer friendly environment. What could be more exciting than this celestial landscape evolved for providing the best of hospitality to the beach lovers?
Info
Parasailing at Havelock Island
If you want to witness the scenic beauty of Havelock Island (Swaraj Dweep) from the sky, then parasailing is must-try activity. Imagine surfing with the wind and taking small dips in the ocean with every thrust of the wind! You are sure to feel refreshed. You soar high in the sky with that one long pull from the boat. You will be left mesmerised and awestruck with the gorgeous beauty that you encounter through the aerial view of Havelock Island.
Info
Scuba Diving in Nemo Beach
Imagine being surrounded by magnificent Coral Reefs and colourful fishes with a deep blue background, when in Zero gravity- That's Life after a scuba dive in Andaman and Nicobar Islands! Scuba allows you to breathe underwater. Scuba Diving in Nemo Beach is full of marine experience with a tank filled with breathing gas. Visitors can observe and swim along with jellyfish, sea turtles, and colourful corals. Developed in the mid-1940s by the world-famous underwater explorer and conservationist, Jacques-Yves Cousteau (with more than a little help from Émile Gagnan) French Navy during the Second World War, SCUBA an abbreviated acronym for short form for 'Self Contained Underwater Breathing Apparatus'. However, after the war, diving became a recreational sport, which has since been preoccupied by millions worldwide.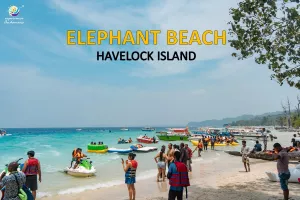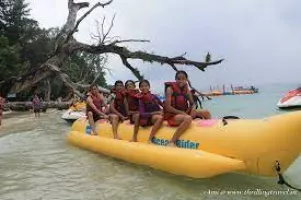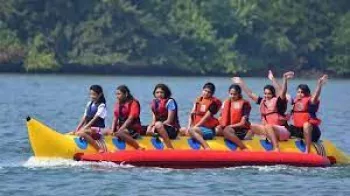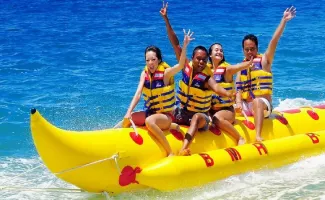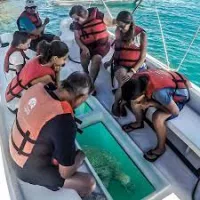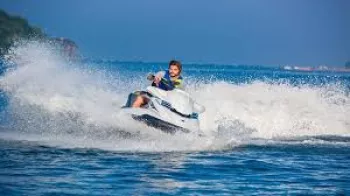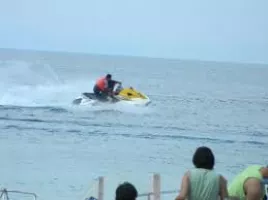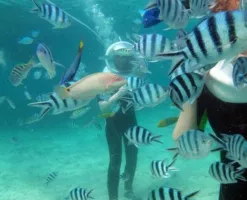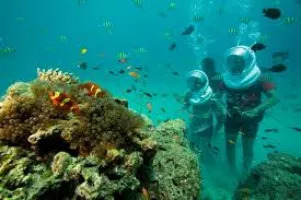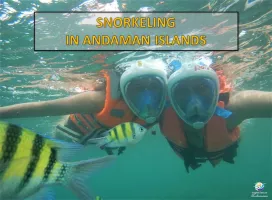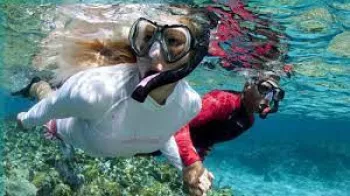 Info
Havelock to Elephanta Beach
How to Reach Elephant Beach? At Havelock, Elephanta beach lies on the western coast and can be reached by either taking a speed boat or by trekking through a forest trail. The speed boats leave from the Havelock jetty and take about 20 minutes (8.7kms) to reach Elephant Beach.
Info
Banana Boat Ride in Elephant Beach
One of the most sought after water sports in Havelock Island in Andaman & Nicobar Islands that catches one's attention is the Banana Boat Ride, where a banana-shaped boat in high speed takes the tourists to a distant place. This activity is absolutely a fun ride with your family and your loved ones to make memories. A perfect way to explore more of the region in Havelock island, a banana boat trip is a more relaxing retreat if high-octane activities are not your bag. We offer best Banana Boat Ride Tour Packages in Elephant Beach which cater to groups of two to six people, picking you up from your hotel and ferrying you to some of the most beautiful spots peppered around the island. Tourists are given a proper brief before boarding the banana ride to ensure safety and comfort.
Info
Glass Bottom Boat Ride in Elephant Beach
Elephant beach is on the North-eastern part of Havelock Island. Its pristine sands, crystal waters, and sea waves make it a popular tourist destination popularised amongst locals and tourists. Indulge yourself in the underwater magnificence in the Glass Bottom Boat Ride at Elephant Beach of the Andaman & Nicobar Islands. The Glass Bottom Boat ride offers a unique experience in Andaman from the comfort of your cabin by letting you watch and explore the rich corals and marine life. The ride offers a relaxing experience where you get up close to different marine species on the sea and feel safe behind Glass. Glass bottom boat ride at Elephant beach in Havelock island is an activity full of fun and excitement.
Info
Jet Skiing in Elephant Beach
Hop on the water scooter, and get ready to splash! Manoeuvre the watercraft on your own and explore the island's sublime surroundings from a different perspective and at your own pace. Feel in control in your high-motored jet ski as you cruise through the ocean. As the powerful motor splits the water, the adrenaline is sure to kick in. It is an experience worth a lifetime. Bouncing off the waves is sure to satisfy your adrenaline rush, book the best Jet Ski Ride Tour Packages in Elephant Beach, for exciting memories to last a lifetime.
Info
Sea Walking in Elephant Beach
Sea Walking is the newest and the coolest way to explore underwater life. A comparatively new water adventure activity, sea walking has secured a place in every adrenaline junkie's bucket list. In simple terms, sea walking means walking on the sea floor comfortably. Of course, you have to wear special breathing equipment. If you want to explore the marine life at its best, then you should definitely go for sea walking in Havelock Island (renamed to Swaraj Dweep) while vacationing in the Andaman Islands.
Info
Snorkeling in Elephant Beach
A paradise teeming with white sandy beaches, rich green forests and crystalline waters, Elephant beach is a sight for sore eyes. The Andaman Islands in the Bay of Bengal is a slice of tropical paradise with its Crystalline blue waters, pristine beaches and virgin rainforests being some of its many lures. Elephant beach is home to some of the planet's most amazing marine life and boasts several great Sites. With stunning coastlines in Andaman & Nicobar Islands and complex ecosystems, sandy beaches and crystal waters in abundance, water activities reign supreme. Since water abounds, activities related to it are prevalent. Snorkelling is an adventure activity, which is very popular in the Andaman and Nicobar Islands. While snorkelling is possible to do at most beaches, Elephant Beach on Havelock Island is a popular spot due to the prolific marine life that can be spotted easily in the warm and inviting water.