5 Days Hindu Historical and Cutural Tour In Sri Lanka
₹ (INR)

55,000

for 2 people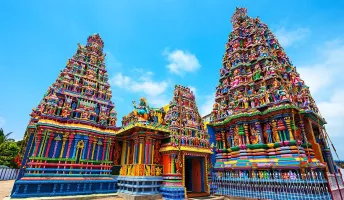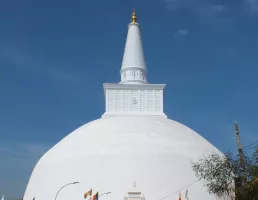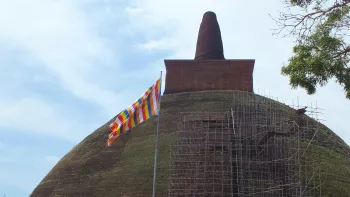 About Package
Book you lucrative tour package of Sri Lanka for 4 Nights, 5 Days offered by Kingcoconut Holidays at 55,000 for 2 people . Find detailed day wise itinerary of Sri Lanka tour package below which will be further customized once you enquire with us and share you trip details.
Enquire for an exciting Sri Lanka sightseeing tour which will cover some of the most exciting places to visit near and at Sri Lanka.
If you have any query regarding booking of your Sri Lanka tour package then please call us at our 24x7 helpline number present at our profile page - Kingcoconut Holidays and to book your tour to Sri Lanka please send your trip details in our tour package booking form.
To enjoy your Sri Lanka trip don't forget to get the following activites added in your Sri Lanka itinerary
Day 1 Arrival to Airport and Travel Anuradhapura
Day 1 Arrival to Airport and Travel Anuradhapura
Day 2 Sightseeing in Anuradhapura and Visit Tirukoneswaram
Day 2 Sightseeing in Anuradhapura and Visit Tirukoneswaram
Day 3 Sightseeing Pigeon Island
Day 3 Sightseeing Pigeon Island travel to Sigiriya
Day 4 Sightseeing in Sigiriya/Pidurangala/Dambulla
Day 4 Sightseeing in Sigiriya/Pidurangala/Dambulla
Day 5 Sightseeing Sigiriya/ Dambulla and Travel to Kandy
Day 5 Sightseeing Sigiriya/ Dambulla and Travel to Kandy
To enjoy you Sri Lanka trip don't forget to get the following activites added in your Sri Lanka
Detailed Day Wise
Itinerary
Day 1 Arrival to Airport and Travel Anuradhapura

Hotel

Day 1 Arrival to Airport and Travel Anuradhapura

After clearing immigration clearance , You will meet our Chauffeur/Driver You will start your tour in Sri Lanka.,   First You will be heading to Chilaw. Visit Munneswaram Hindu Temple & Manavari Hindu Temple – Chilaw    Munneswaram Temple is the Place where the King Rama prayed to Shiva after committing the worst crime named as Brahmahasti. God Shiva blessed Lord Rama and advised him to install and praying four lingams at 5 places to get rid of dosham. One of the important Ramayana tour sites in Sri Lanka   Manavari Temple is the first place where Lord Rama installed and prayed the Siva lingam.  At present this lingam at Manavari temple is named as Ramalingam as this lingam was erected by Rama. Both Munneswaram Temple & Manavari Templs are very important Ramayana tour place.   After You visit Munneswaram Temple, You will be heading to Anuradhapura The Unesco heritage site.   Night Stay at Anuradhapura

Day 2 Sightseeing in Anuradhapura and Visit Tirukoneswaram

Hotel

Day 2 Sightseeing in Anuradhapura and Visit Tirukoneswaram

After Your Breakfast You will go for Sightseeing at Anuradhapura Unesco Site.   There are lots of pilgrimmes and Histrocial sites in Anuradhapura which you take to 2500Years back.   After that You will be heading to trincomalee.Trincomalee is a another beautiful. First You will visit Tirukoneswaram Hindu Temple.Then You will go to trincomalee marble beach for relax

Day 3 Sightseeing Pigeon Island

Hotel

Day 3 Sightseeing Pigeon Island travel to Sigiriya

After Your Early breakfast, You will start journey to Pigeon Islands, You can do snorkling ,other water sport Watch corals.   After Lunch at Trincomalee, You will start heading to Sigiriya. On your way, You will stop at Habarana for Wild safari.  You have to Rent a Jeep at the park After you visited Minneriya Park, You will be checking in to Your hotel at Sigirya

Day 4 Sightseeing in Sigiriya/Pidurangala/Dambulla

Hotel

Day 4 Sightseeing in Sigiriya/Pidurangala/Dambulla

After Breakfast   You will climb Sigiriya(if you want to see Sunrise, You can start early morning 5:00am) After Visited Sigiriya you can visit  then Pidurangala, and Dambulla Cave Temple. After you visited Dambulla Cave temple, You start journey to Kandy. On you way to Kandy, We will stop at Matale Hindu Temple, Spice Garden . After You reach to Kandy, you will visit Kandy View point and evening Kandy center

Day 5 Sightseeing Sigiriya/ Dambulla and Travel to Kandy

Hotel

Day 5 Sightseeing Sigiriya/ Dambulla and Travel to Kandy

After Breakfast You will visit Kandy Hindu temples You will visit Royal Botanical Garden, Then You will go to Geragama Tea Factory, then You will heading to Pinnawela Elephant Orphanage and Pinnawela Zoo After you visited these 2 place, You will be heading to your drop point  
Inclusion
Airport transfers
Private Cab Transfers
Sightseeing tour
Breakfast
Accommodation
Tolls
Exclusion
Volo Transfers
Air Fare
Early check-in & late checkout
Lunch
Outdoor activities
Welcome Drinks
Dinner
Taxes
Anything not mentioned in inclusions
INR
55000
In Stock
2023-03-12 23:47:01
Kingcoconut Holidays
https://www.tripclap.com/partner/kingcoconut-holidays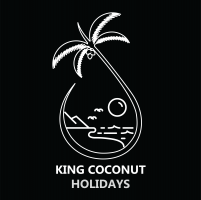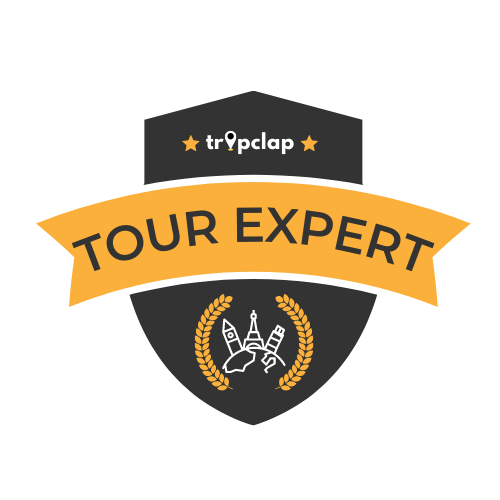 Tour Expert
₹ (INR)

55,000

for 2 people
*Excluding applicable taxes
Package By
₹ (INR)

55,000
for 2 people
Copyrights © 2022 TripClap. All Rights Reserved