The massive Mehrangarh, the glistening Lake Pichola, and the glossy Amber Fort are all worth the hype, but if you venture off the beaten path in Rajasthan, you'll find a surprising number of hidden gems. Here are the top 5 hidden gems in Rajasthan that you probably didn't know about yet are well worth visiting. In these locations, you can witness Rajasthani hospitality and enjoy your time learning about the local culture.
Bundi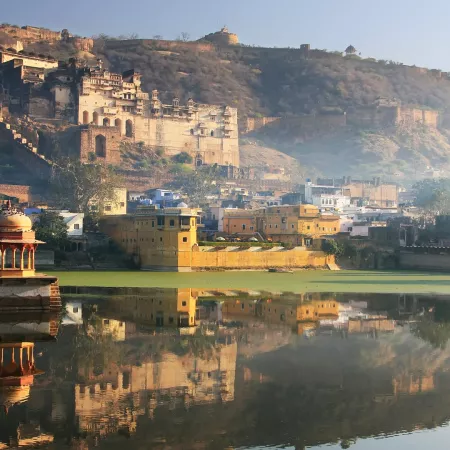 Bundi is a town that you may have a mental image of yet find difficult to pinpoint in the real world. Bundi seems like something out of a fairy tale, with blue buildings, lakes, hills, bazaars, and a temple at every turn.
Nobel laureate Rudyard Kipling is said to have written part of his famous novel Kim in Bundi, and he said of the Bundi castle, "Jaipur Palace may be called the "Versailles of India." The House of Strife in Jodhpur, with its grey towers on red rock, is the work of giants, but the Palace of Bundi, even in broad daylight, is the kind of palace that men build for themselves in their nightmares — the work of goblins rather than mankind.'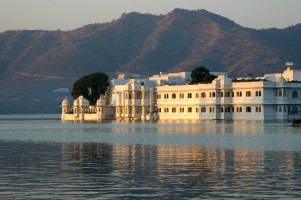 3 Nights / 4 Days
Getaway to Udaipur & Bundi - from Udaipur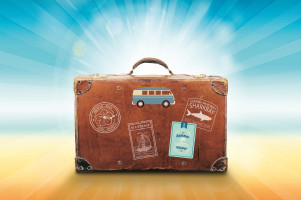 2 Nights / 3 Days
2N/3D Bundi Tour Package - From Delhi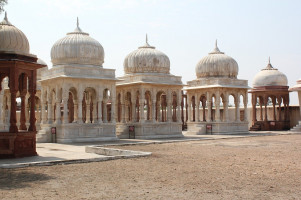 3 Nights / 4 Days
3N/4D Bundi Tour Package - From Udaipur
Barmer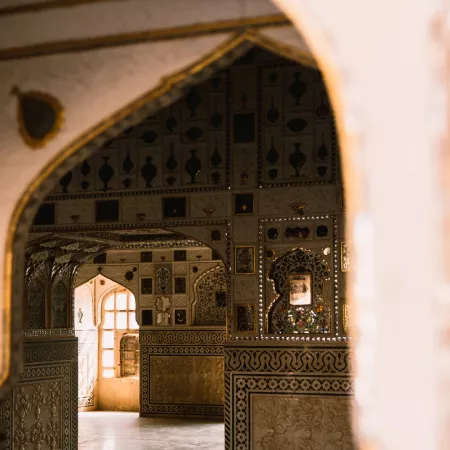 The town of Barmer in western Rajasthan is 153 kilometres from Jaisalmer and is known for its ultra-rich crafts such as wood carving, ceramics, embroidered work, and ajrak prints. Formerly known as Mallani, the current name of Barmer was given by its founder, Parmar monarch Bahada Rao, also known as Bar Rao. Barmer has captivated the imaginations of everyone who have visited it and has stood the test of time and circumstance.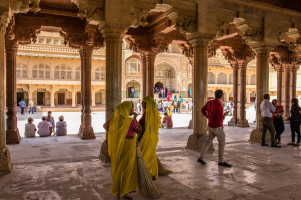 3 Nights / 4 Days
3N/4D Barmer Tour Package - From Udaipur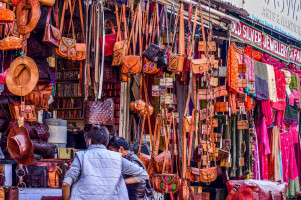 2 Nights / 3 Days
2N/3D Barmer Tour Package - From Udaipur
Kuchaman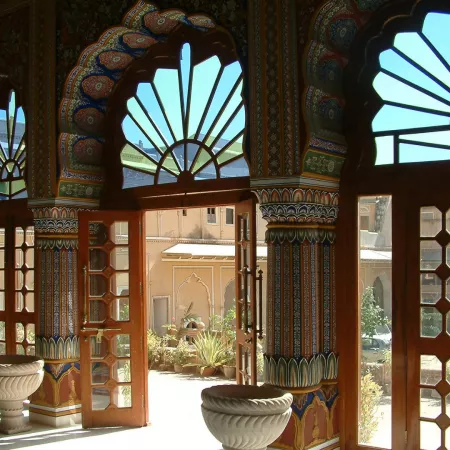 Kuchaman is 100 kilometres from Pushkar and is an important chapter in the book Rajasthan. The medieval city of Kuchaman is home to an outstanding fort that is now a heritage hotel.
The fort's beautiful surroundings are appealing, and the sky is a brilliant blue, in contrast to cities where pollution has taken its toll and a clear sky is often a fantasy. Original inlay work in semi-precious stones, glass, and gold paint can also be found throughout the fort. Even Kuchaman fort's Sheesh Mahal is a sight to behold. Meera Mahal is another lovely palace in Kuchaman that depicts the life of poet-saint Meerabai
Nagaur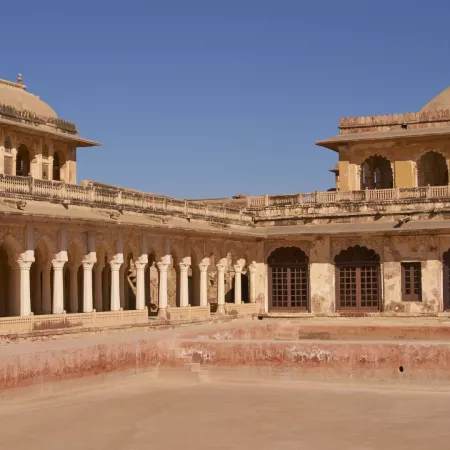 Rajasthan is a true treasure, and if you know where to look, you can find calm corners and undiscovered delights. Nagaur is one of these places.
Nagaur is home to India's largest salt lake, Sambhar Lake, and is mentioned in the Mahabharata epic. In those days, the city was known as 'Jangladesh,' and it still retains much of its rich cultural heritage, customs, and traditions. The dargah of prominent Sufi saint Hamiduddin Chisti Faruqui Nagauri, one of Khwaja Moinuddin's primary students, is also here.
Sawai Madhopur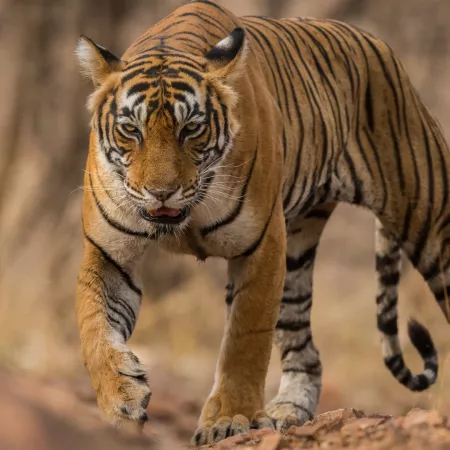 Sawai Madhopur, often known as the 'Gateway to Ranthambore,' is a beautiful and storied city in India's desert state. It is perfect for adventurers because it is surrounded by Vindhyas and Aravalis.
Best places to visit in India by month
Explore best popular
Tour Packages