About Package
Book you lucrative tour package of Maldives for 4 Nights, 5 Days offered by plan your destination at 2,43,200 for 3 people . Find detailed day wise itinerary of Maldives tour package below which will be further customized once you enquire with us and share you trip details.
Enquire for an exciting Maldives sightseeing tour which will cover some of the most exciting places to visit near and at Maldives.
If you have any query regarding booking of your Maldives tour package then please call us at our 24x7 helpline number present at our profile page - plan your destination and to book your tour to Maldives please send your trip details in our tour package booking form.
To enjoy your Maldives trip don't forget to get the following activites added in your Maldives itinerary
Maldives
Day 1 Arrival in Maldives
To enjoy you Maldives trip don't forget to get the following activites added in your Maldives
Detailed Day Wise
Itinerary
Info

Day 1 Arrival in Maldives

Once you reach Male airport our representative will meet you at the airport with your name pla card and take you to the resort by speed boat. Evening will be leisure.            

Day at leisure,Enjoy the beautiful private beach with your favourite food & drink.

Day at leisure ,Enjoy the beautiful  private beach with your favourite food & drink.

Day at leisure,Enjoy the beautiful water villa along with water activities at the island

After break fast, check out with sweet memories
Inclusion
Air Fare
Accommodation
All meal inclusive
TCS 5%
Exclusion
Airport transfers
Private Cab Transfers
Volo Transfers
Sightseeing tour
Breakfast
Early check-in & late checkout
Lunch
Outdoor activities
Welcome Drinks
Dinner
Taxes
Tolls
Anything not mentioned in inclusions
Trip Information & Conditions
*

Hotel list
Oblu Xperience Ailafushi ( Maldives)
Room category:Beach villa
Single room with extra bed.
Meal plan provided : All inclusive( break fast, lunch,dinner with drinks.)
Check in:11-04-2023
Check out:13-04-2023
Oblu Xperience Ailafushi
 (Maldives)
Room category water villa
Room with all inclusive meal plan .
Check in-13-04-2023
Check out 15-04-2023
No.  of rooms-1
INR
243200
In Stock
2023-01-14 12:29:56
plan your destination
https://www.tripclap.com/partner/plan-your-destination

Verified

Covid Safe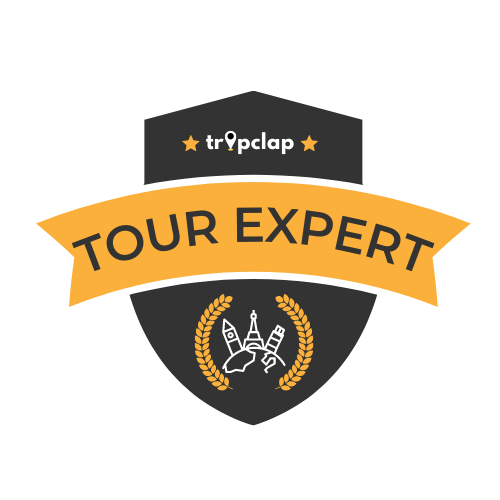 Tour Expert
Maldives Tour Packages
₹ (INR)

2,43,200

for 3 people
*Excluding applicable taxes
Package By
₹ (INR)

2,43,200
for 3 people
Copyrights © 2022 TripClap. All Rights Reserved