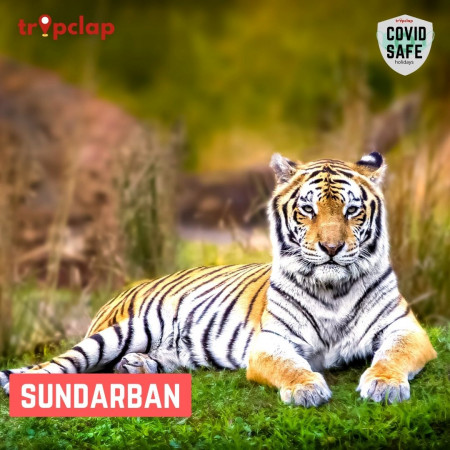 Sunderban – The Home of Royal Bengal Tigers
Number of views: 73
Some fragments of green amidst emerald blue stretches of water is where the beauty of creation resides. The triangular delta of Sunderban is located amidst the intricate network of rivers that travel a long distance to meet the Bay of Bengal. The largest mangrove forest in the world, formed on the banks of river Ganges, Brahmaputra and Meghna , is located in West Bengal In India and Bangladesh. It covers an area of around 10,000 square kilometers and is home to the world famous Royal Bengal Tiger. The natural beauty of the forest is awe inspiring as it is one of those places on earth that still preserves some of the reminiscence of nature's craft. The place has derived its name from Sundari trees that were found in abundance over here. Apart from Royal Bengal Tiger and Sundari trees , Sunderban is home to around 453 types of fauna, and numerous birds, reptiles, animals and amphibians.
In spite of having four protected areas enlisted under UNESCO World Heritage sites, Sunderban is still endangered due to illegal poaching , killing and capturing of wildlife.
Reasons to visit Sunderban National park: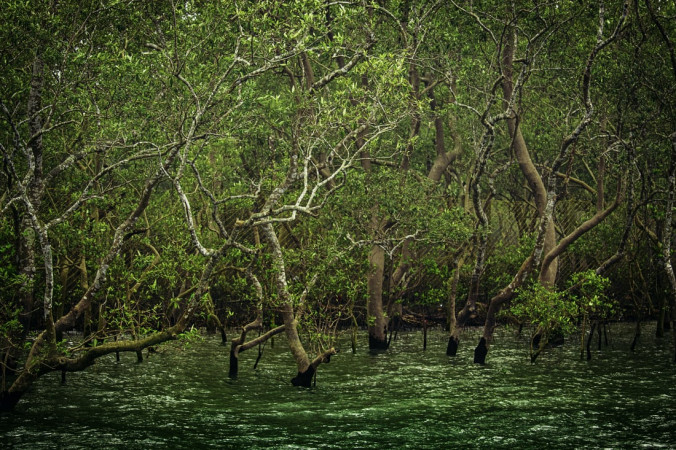 Flora: According to an account given by David Prain, a Scottish Botanist, the largest Mangrove forest was home to 334 plant and 245 genera species. Besides Sundari trees , there are a lot of unique species of trees like gewa, goran, keora, dhundul or passur, kankra, various palm trees like golpata, Poresia coaractata, grasses like spear grass and khagra that are found in abundance.
Sudhanyakhali Watch Tower: The watch tower is an interesting to place to visit as it offers you to have a glimpse of wild life in their natural habitat. It has a sweet water pond for animals to drink water from and if you are lucky you can witness the sight of a royal Bengal tiger. Apart from that there are monkeys, deer and wild boars that often comes to quench their thirst.
Sajnekhali Bird Sanctuary: one of the highlights of Sunderban, the Sajnekhali Bird sanctuary is house to birds found in this region. Herons, Water fowls, Pellican, Egrets , Kingfishers, Plovers, Lap Wings, White Bellied Sea Eagle, Sandpipers and Curfews are some of the star attractions of this place.
Netidhopani: Along with its unique mangroves and majestic tigers, Sunderban is home to some of the ancient civilizations. The place we are talking about i.e. Netidhopani has ruins of ancient buildings and a temple that is four centuries old.
Mangrove Eco Garden: The Mangrove Eco Garden was established in 1995, by an NGO that goes by the name Calcutta Wildlife Society. A tour at The Mangrove Eco Garden is like an educational excursion as it helps you know more about mangroves and identify them with their names and characteristic traits.
Climate
Due to its location the region of Sunderban has a very humid climate. It receives heavy rainfall during monsoon and remains moist for most part of the year. The temperature of the place ordinarily lies between 20°C and 34°C.
Best Time To Visit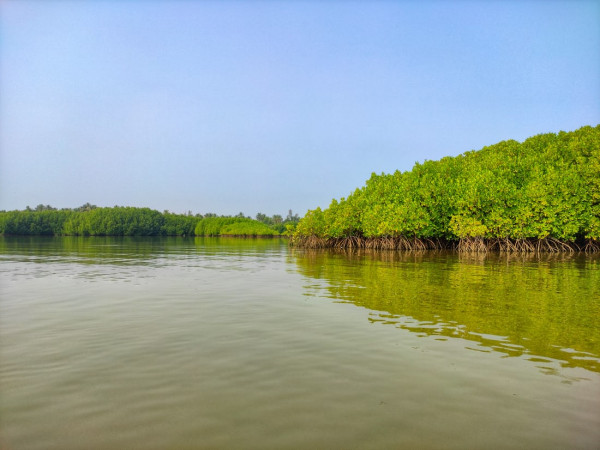 the best time to visit the largest mangrove forest is between October and March. The weather during this time of the year is very pleasant and the temperature comes down to 10 °C -30°C.
Lodging
Sunderban has a wide range of hotels and resorts for all kind of tourist. The budget is quite affordable and flexible. You will find some of the most lavish lodging options with every kind of facilities. The prices of hotels starts from Rs. 700 for a night and extends to Rs. 15,000.
Ways to reach Sunderban
Air: In order to reach Sunderban you have to reach Kolkata first. The nearest airport Netaji Subhash Chandra Bose International Airport at Dumdum, Kolkata is located at a distance of 112 kilometers from your destination. After landing in Kolkata airport, you have to take the railway or roadway to reach Sunderban.
Rail: If you live outside Kolkata you need to reach to Howrah or Sealdah Railway station.In order to reach Sunderban, you have to board a local train to Canning from Sealdah station and reach Canning in around one hour. The distance between Sealdah and Canning is around 48 kilometers and after reaching there you will have options like bus or rickshaw to reach Namkhana, Raidighi, Sonakhali or Godkhali and board your pre booked motorboat.
Road: There are public transport facilities to travel from Kolkata to Canning which is around 64 kilometers and then take a bus or private taxi to reach Namkhana, Raidighi, Sonakhali or Godkhali for boat safari.
Nearest Railway Station
Nearest Airport
Netaji Subhash Chandra Bose International Airport
Distance of Sunderban from
Netaji Subhash Chandra Bose International Airport: 112 kilometers.
Sealdah railway Station : 108 kilometers
Canning railway station: 67.3 kilometers.
Some Important things to keep in mind while you are on your wild adventure are:
Do not carry or use polythene bags or any kind of plastics as Sunderban is a " No Plastic Zone"
Do not throw anything in water during you safari or you will be fined.
Don't play any loud sound or music as it disturbs and scares wild animals.
You are allowed to stay within the national park only from sunrise to sunset.
Best places to visit in India by month
Explore best popular
Tour Packages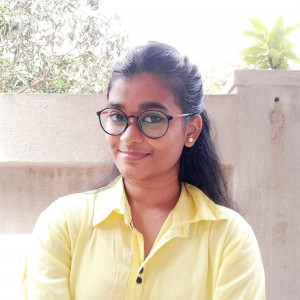 Author

: Ambushree Mondal
Bio
:
Ambushree is a commerce student having immense interest in writing creative content on varied genres. She has worked with quite a few organizations and has been well appreciated. She is enthusiastic and versatile as she loves to explore and master different genres of writing. https://www.linkedin.com/in/ambushree