Middle East countries are the myriad of historical richness, unexplored journeys. Most tourists avoid traveling to Middle East Countries because of their long consistent wars. In case, you are planning it or thinking to shortlist cities to visit then let me help you out. You will be left in awe while traveling this region.
Here are the top 7 best places to visit in Middle East countries.

1. Amadiya (Iraq)
2. Dubai (UAE)
3. Istanbul (Turkey)
4. Doha (Qatar)
5. Damascus (Syria)
6. Cairo (Egypt)
7. Abu Dhabi (UAE)
1.    Amadiya – 'The city of three priests'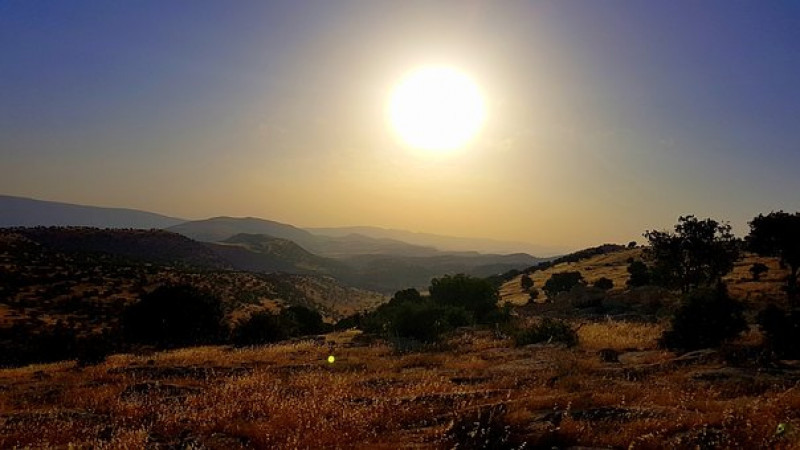 Amadiya or Amedi, 'the City of Three Priests' is the landscape spot that rests on the Plateau in the Kurdistan region, Iraq. Amadiya was founded before 3000 BC and connected with the Turkish border with a 10 KM distance. Duhok is a city located 90 KM far from Amedi. The geographical location and picturesque spots of this district will leave your eyes wide open and will give a worthwhile vacation to your heart! The city is shared by Jews, Muslims, Assyrian Christians, Kurds communities.
Country: Iraq
Currency: Iraqi Dinar
Language: Arabic, Kurdish
Places to visit in Amadiya:
Gate tomb of Ezekiel, Badinan, Citadel of Al Amadiya, Stone Gate

2.    Dubai – 'The City of Gold'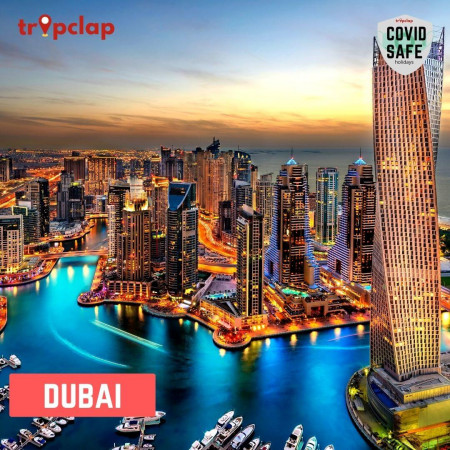 'Nam to obviously suna hi hoga', DUBAI is the well-known future and luxurious City, situated on the coast of the Persian Gulf. It is one of the safest cities of the United Arab Emirates i.e. the third safest country in the world. Dubai is adorned with skyscrapers, man-made stunning Island 'Palm Jumeirah' resembles the Palm tree. This global city is a business hub and an international financial market, which attracts citizens globally to travel to Dubai. Dubai has become a tourist attraction also due to its strong economy, artificial islands, beaches, malls, 7-star hotels, and topography that is why everyone wishes to plan a trip to Dubai. The best time to visit Dubai is between September and April.

Country: UAE
Currency: Dirham
Language: Arabic
Places to visit in Dubai:
Palm Jumeirah, Desert Safari, Burj Khalifa, Red sand dunes, Atlantis Aquaventures, Dubai Aquarium, Dubai Creek

3. Istanbul – 'City of the World's Desire'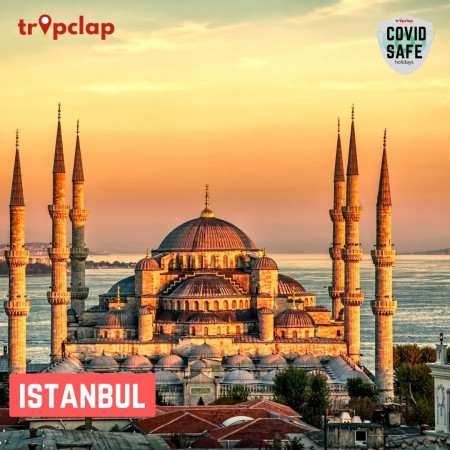 Istanbul is a prominent country in Turkey. Because of its affluent history, linguistic culture, diligent architecture, and soothing geographical location, it is known as the 'City of the World's desire'. The interesting fact is that Istanbul is located on two continents Asia and Europe. Your trip will surely become fruitful after noticing the breathtaking beauties of the architecture of a mosque; more than 82,500 mosques have been built in Turkey. You can explore Istanbul in 5 to 6 days; local people are too amiable and helpful, so with their help, you can fix the errors or doubts of the map.

Country: Turkey
Currency: Turkish Lira
Language: Turkish
Places to visit in Istanbul:
Topkapi Palace, Hagia Sophia Mosque, Sultanahmet District, Blue Mosque, Grand Bazaar, Dolmabahce place.
4. Doha – 'Capital of Qatar'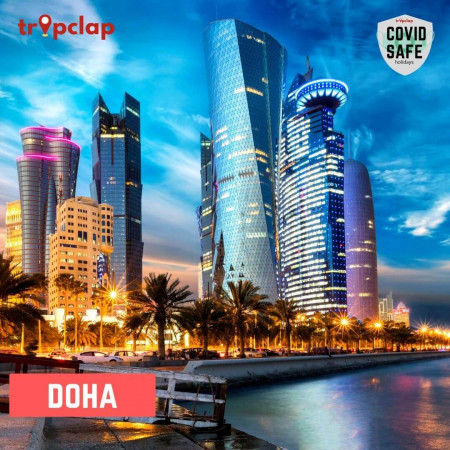 Doha, the capital of Qatar, is a fast expanding city. It is built along the Persian Gulf, known for its jaw-dropping skyscrapers, buildings, captivating architecture, tempting museums, and whatnot. The city has spell bounding features that are perfect to give a perfect vacation to a weary soul! Doha is celebrated as one of the 7 Wonder Cities of the World. To explore this glamorous city, make a trip to Doha between December to February.
Country: Qatar
Currency: Qatari Riyal
Language: Arabic
Places to visit in Doha:
The Pearl Qatar, National Museum, Museum of Islamic Art, UNESCO-listed Al Zubarah Fort, Souf Wafiq, Doha Corniche, Katara Cultural Village

5. Damascus- 'The ocean of history and charm'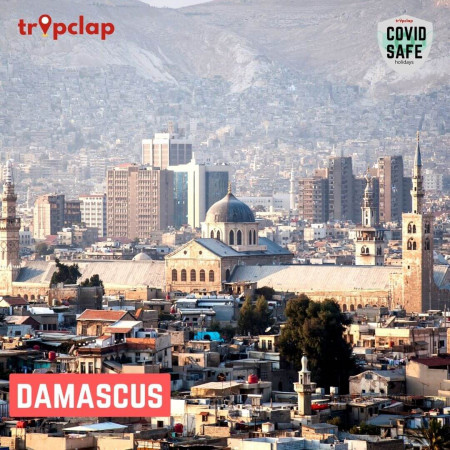 Damascus is an old history teacher that has enormous history got etched. Yet, the Charm of the city hasn't faded with the clock. So, it is also called the City of Jasmine. Damascus is the capital of Syria which is located in the Southwestern part of the country. Many foreign travelers who paid a visit to this old city were too fascinated by the beauty and aura of Damascus. Ibn Battuta, the 14th Century Moroccan traveler, described the beauty, culture, and history of the city in his book.

Currency: Syrian Pound
Country: Syria
Language: Arabic
Places to visit in Damascus:
Al Azzem, old city, national museum of Damascus, Souq al hamidiyyeh, Saladin Mausoleum, Omayada mosque, Opera house, Damascus center
6. Cairo- 'The treasure of Egypt'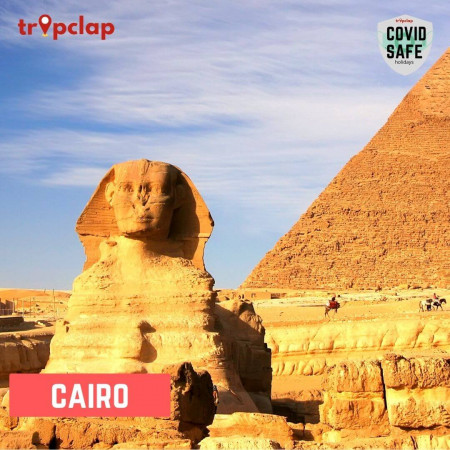 Cairo is the capital of Egypt which is located at the edge of the river Nile. This beautiful city has so much to offer you; it is the ancient city of Egypt and the blend of dynamic civilizations and the modern world. Cairo has accumulated high skyscrapers, lavish hotels, soothing nightlife, picturesque landscape; it is affluent in history and heritage, that's why it is known as 'The city of a thousand Minarets'. The pyramid of Giza is one of the seven ancient wonders of the World. It is situated in Cairo city, which has attracted explorers, tourists, and travelers from all over the globe to mark a visit to this attractive city.

Country: Egypt
Currency: Pound EGP
Language: Egyptian Arabic
Places to visit in Cairo:
Pyramid of Giza, Egyptian Museum, Al Azhar Mosque, Coptic Cairo (the old city), Saqqara and Dahshur, Khan-el-Khalili
7. Abu Dhabi- 'The father of gazelle'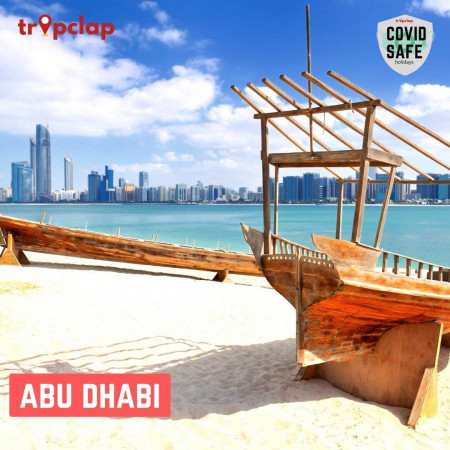 Abu Dhabi is one of the prosperous and developed emirates which is located on an island in the Persian Gulf. Being the capital of the United Arab Emirates, Abu Dhabi is an economically powerful and politically prominent city. The meaning of Abu Dhabi is the 'Father of Gazelle'. This luxurious city will rejuvenate your soul and mind and will make you fall in love with it.

Capital: United Arab Emirates
Currency: Emirati Dirham
Language: Arabic
Places to visit in Abu Dhabi:
Louvre Museum, Ferrari World, Saadiyat Public Beach, Marina Mall, Dalma Mall, Mushrif Central Park, Emirates Palace, Sheikh Zayed Grand Mosque Centre.
Thanks for visiting!

Wishing you an exuberant and joyful journey ahead!

Take care of yourself and your family.

Go ahead and explore more and live out loud.
Best places to visit in India by month
Explore best popular
Tour Packages