Every person's wedding is a once-in-a-lifetime and unforgettable experience. This intimate occasion is a dreamy affair for all couples, wealthy or poor. The honeymoon, which follows the wedding, is unquestionably the best part of a couple's experience. Regardless, the large sum that the intimate occasion has left can make it difficult to invest in honeymoon. However, travelling to an exotic location while also balancing the investment is a prudent approach that benefits everyone. Don't worry, we hear you, and below are some of the most affordable honeymoon destinations outside of India that anyone and everyone can afford while still bonding with love.
Thailand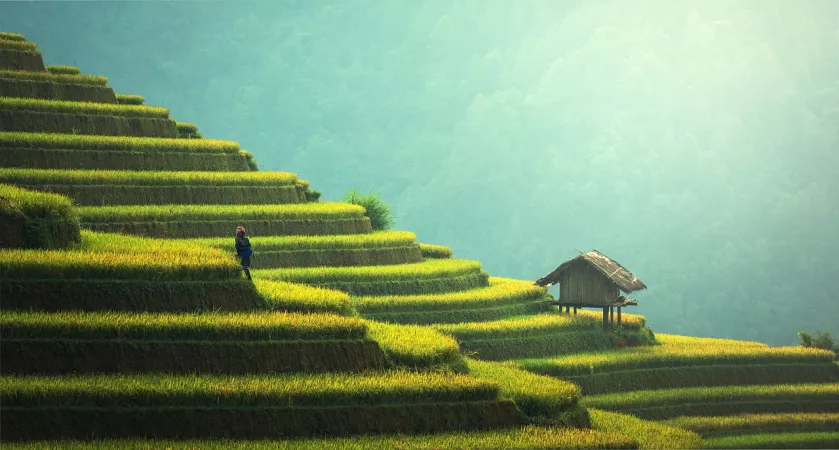 One of the popular destinations when comes to planning a budget-friendly honeymoon destination. Thailand is certainly a couple's paradise with the number of beaches, coastlines and the secluded eversions which makes the couple go gaga over it. Not only the place provides utmost privacy to the couple and serves with some of the exquisite dishes which is certainly an icing on the cake. The overall mesmerising beauty of the place is certainly a thing to enjoy and capture in your lifelong album.

Duration - 5 days can be the ideal deal for a couple

Budget-Anywhere between 60,000 INR to 80,000 INR

Places to visit- Popularly known as the "Vegas of the East", Thailand is full of life where ac couple will like to immerse in the fun frolic and also find themselves in the best way possible. Travel to Phuket one of the most popular spots in Thailand, the picturesque place and palm-fringed coastline certainly will take you to have a tropical feeling altogether. Take a romantic cruise or explore the beauty of the place. If you are looking for partying around in Thailand, Koh Samui is an exotic location here with the best nightlife that you will be ever experience. Nestled sometime in Hua Hin, considered to be one the romantic gateway in Thailand. The beachfront resort should be the pick to witness the sunset while sipping your best beverages. Chiang Mai is yet another escapade in Northwards to witness the place filled with lush greenery and beautiful hills in the backdrop.

Type of Honeymoon: Relaxing and romantic
Indonesia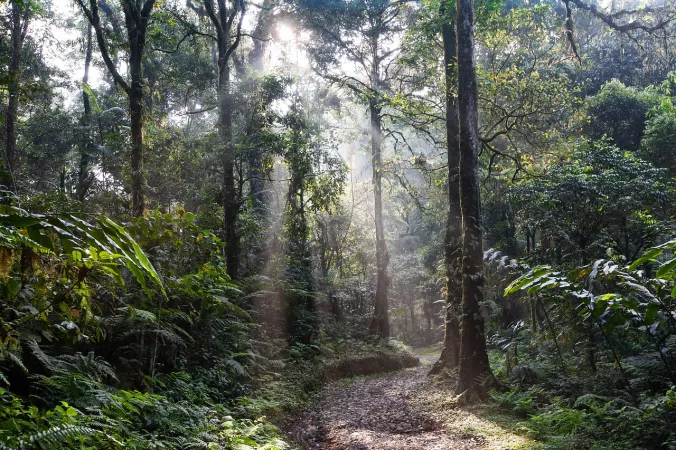 Honeymoon in Indonesia is undoubtedly a laid-back destination, with numerous beaches and coastlines for those seeking a sun-soaked vacation. Whether it be the tropical settings or mountain views and cultural significance, Indonesia will be a major breakthrough. This acoelomate hamlet country is certainly will be a best thing to experience.

Duration - Stay here over the whole weekdays to experience the whole of Indonesia.

Budget- Anywhere between 50,000 INR to 70,000 INR

Places to visit- Starting with Komodo Island is one of the beautiful places in Indonesia. The blue water, golden sand beach and vibrant coral reef is a perfect way to describe the place. Banyuwangi is one of the hidden gems in Indonesia, known for its undescribed natural beauty. Ijen volcano is one of the notable places to climb. The place erupts blue flames among those yellow sulphurous rocks. Banda Islands is another island to engage with various water activities like sailing, deep-diving and many more. Yogyakarta is one the UNESCO heritage site in Indonesia, is a home to Borobodur and seat of art, culinary and heritage. Islands like Belitung Island, Gili Islands, Banda Island, are some of the places to experience culture tranquillity and true Indonesia.

Type of Honeymoon- Adventurous, relaxing and cultural
Singapore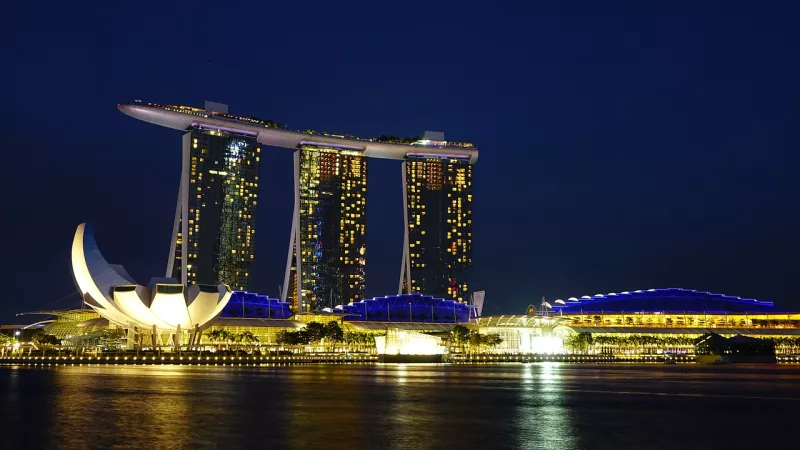 Known for its city life and natural beauty, this small Island city has certainly become the popular place in terms of tourism. Either it be top-notch modern equipment or chain of world's best culinary place, Singapore is definitely a place to relax and enjoy its sound and music. The place undoubtedly has gillions of attraction spot which will entice the newlyweds to make it one of the best places to cherish. It is always advisable to plan your honeymoon between February to April.

Duration: 5 nights and 6 days is an ideal time

Budget-Anywhere between 60,000 INR to 90,000 INR

Places to visit- Start your trip with the Singapore River cruise along Clarke Quay to site the city's element. The cruise is one of the best things to do in your first day as the cold breeze and watching the light slow is best way to be near with your partner snuggling and enjoying the ride. Gardens By the Bay is one of the fascinating things to witness with acclamation of both nature and man-made art installation. Next in the list is Sentosa Island, a place to just lay around, enjoying water sports, go for a walk in Butterfly Park, spend the day at Insect Kingdom or book a couple spa appointment here. St John's Island is a quaint Island just some distance away from the city. Enjoy yourself with your partner and spend a relaxing day.

Type of Honeymoon- Romantic and luxurious
Taiwan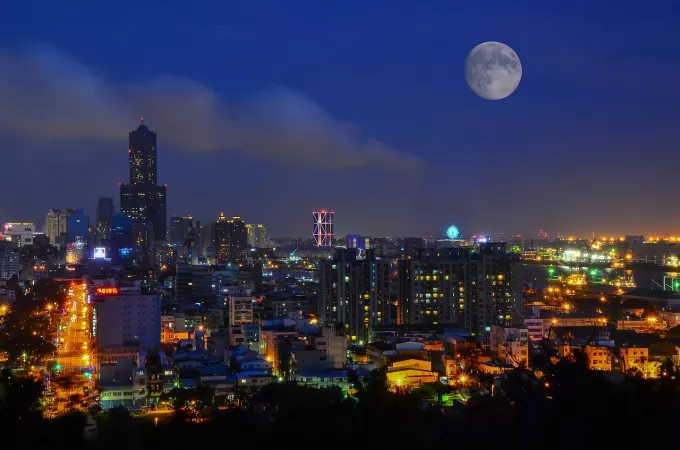 Not considered as one of the honeymoon destinations for couple. Taiwan is considered to be one of the offbeat honeymoon destinations if one has to explore the city of its myth, legendary story and site dwelled with it. The place is dotted with romantic walkways, theme parks and cruise arrangements which is considered as one of the ideal places for a relaxing stay. Not only that the place has an undescribed natural charm which is definitely thing to experience.

Duration - 6 nights and 7 days will do

Budget - Anywhere between 60,000 INR to 90,000 INR

Places to visit- If you are a nature lover and witness beauty at its best, go to Alishan that is popular for nature treks and delightful scenic view. One can notice the tea plantations at every side of the road which is the best thing to notice about. Taroko Gorge, known for its natural wonders from the rock formation to springs and waterfall, the place is definitely considered to be a picturesque escape. Green Island is another notable place, embraced with Hiking trails, leisure drives, and relaxing in saltwater hot spring. One can also go for snorkelling and deep-sea diving to witness the coral reefs. You can also go for some popular national parks like Kenting National Park, Yangmingshan National Park and experience the beauty of countryside in Taiwan.

Type of Honeymoon- Relaxing, adventurous and romantic
Places to visit in Taiwan
Mauritius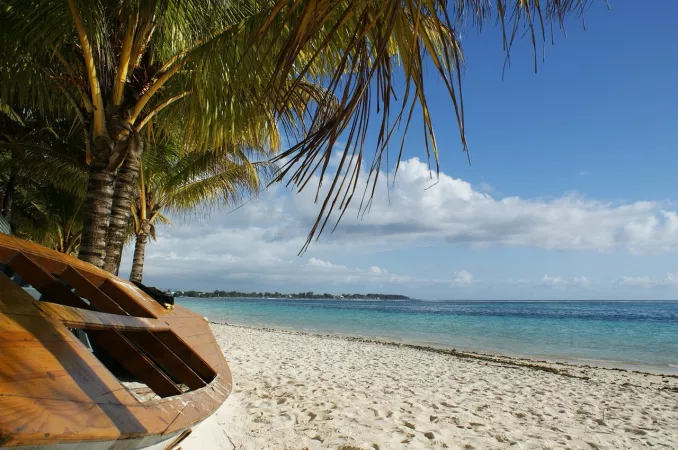 Either it be the ethereal beaches or the white sand beaches and turquoise water bodies, Mauritius is undoubtedly standout to be the popular honeymoon destinations. Mauritius is a perfect place for newly weds as it will allow the couple to have their piece of private times and explore the place. The blue lagoons, coral reefs, and some untouched beaches are the icing on the cake.

Duration - A week will be more than enough for a couple

Budget- A perfect 80,000 INR is more than enough to spend your honeymoon

Places to visit- Winters in Mauritius is an ideal period to travel here. Summers are hot and humid and is best to avoid in that period. Nonetheless, Mauritius has innumerable beach destinations and couple enjoy indulging in beach hopping and doing activities. The place is also dotted with flee market that is best thing to carry some souvenir at home and relish the sweet memory. Not to mention the food here is a must try and the place is dotted with many fine-dine restaurant. Regardless, Chamarel Village in South Mauritius is a must go to witness the coloured rock formation with hue of yellow, orange and reds. To the east cost lies the Ile Aux Cerfs, preferd as the hidden gem of Mauritius and an absolute delight for newlyweds. Pamplemousses Botanical Garden is another part of the place where you can simply stroll and witness the beauty of the place. The Grand Bassin is one of the important place here and there are many interesting stories connected to the place.

Type of Honeymoon- Relaxing and romantic
Best places to visit in India by month
Explore best popular
Tour Packages